Rotary District 9685 acknowledges

Australia's

First Nations Peoples

as the Traditional Owners

and Custodians of the land

and gives respect to the

Elders – past and present – and through them to all

A

boriginal

and Torres Strait Islander peoples.

"Where the tree grows over the rock"

The ancient fig tree on the rock, beside Deerubbin (The Hawkesbury R.) - PP Barry Seach (Darug) Carlingford Rotary Club.

A place sacred to my father's Aboriginal family. It was the last site of the Sackville Aboriginal Reserve and Mission and featured in the old book "Shut Out From the World". Darkinjung elder John Luke Barber (B. 1825 in the Yengo Forest N. of Wiseman's Ferry) was patriarch of the family and one of my father's Grandfathers.
The new COVID phrase is 'be creative' and I have experienced Clubs' ability to rejuvenate their members and thrive through this difficult time, by safely meeting online, finding new ways to function, fundraise, continue to deliver projects and plan for future events when we can move more freely. The District team are working to ensure contactless delivery of directories to Club Presidents by Father's Day, to be distributed to their Committee Chairs. Thank you to those who are creating safe pathways for these limited-edition prints. A full PDF version is available HERE.
Beat the gloom. Jump on Zoom!
We have visited 30 clubs online and continue to be enthused by your activities and high spirits. Tania and I have enjoyed attending many Club Sundowners where members socialise from the comfort of their lounge chairs with a glass or meetup for midday coffee catchups.
September is Education and Literacy Month, supported by The Rotary Foundation, funded by Clubs and Rotarians in District 9685.
Some D9685 Grants for Education approved 21-22 include:
Nepean: School Support Program for Disadvantaged Families, Australia

Brisbane Waters: Vocational Education, Nepal

Chatswood Roseville: Scholarships for Students, Timor L'Este

E Club Greater Sydney: Education equipment and supplies, Kenya

Greater Hills: Youth InSearch, Australia
A list of all District and Global Grants is available HERE.
(view the links to Grant Activities.)
I would like to personally thank and welcome;
4 Paul Harris Society members (contributing USD $1000 per/yr)

4 Major Donors who have stepped up to the next level
These generous Rotarians have helped D9685 be recognised as the leading contributor to The Rotary Foundation across Zone 8 as at the end of August 2021. The team is working towards Rotary Foundation month of November for a big boost in personal donations.
For more information about how you can contribute to the Rotary Foundation please contact;
Finally, Bryan Bartlett, Membership Chair of Upper Blue Mountains Sunrise summed up the opportunity we have at this time to change lives.
'Members need to be loved'
Supporting each other is what Rotarians do well, please continue to reach out to your fellow members and friends and look after each other.
Lindsay May OAM
District Governor 2021-2022
TALIBAN HAVE CHILDREN TOO …
With the collapse of the government in Afghanistan, many Rotarians have expressed concern about the future of our Polio Eradication Initiative – when ultimate success is so close. There have been only TWO cases of wild polio virus in all of 2021, one in Afghanistan and one in Pakistan. These occurred in January.
At a recent meeting of Rotary polio coordinators, RI Past President and 2021/22 Chair of The Rotary Foundation, John Germ, told the meeting that Rotary's team has been working with the Taliban for some time and we need to remember 'the Taliban have children too – and want them protected against Polio'.
'We acknowledge the tragedy of the
...
Read more...
This is an online crowd funding platform d
esigned and developed by The Rotary Foundation.
DG Lindsay is personally delighted to see
Raise for Rotary
being rolled out in Australia, along with Canada, the first international implementation. Back in 2019, as a member of The Fund Development Committee, DG Lindsay pushed for this initiative to help raise funds for individual fundraisers to; celebrate anniversaries, event-a-thons, etc.
See email from the TRF team in Evanston;
Dear DG Lindsay
Greetings from Chicago! Thank you for your kind email about Raise for Rotary.
That would be wonderful if you could share this Raise for Rotary update in your next DG eNews. Of course, we recall your suggestion when initial designs for Raise for Rotary were being considered. Your input certainly factored into the urgency to launch the platform.
We are very excited for this next phase, and we greatly appreciate your support!
The Service Above Self Award is considered the highest honour that RI can bestow on a member. It recognizes up to 150 outstanding Rotarians and Rotaractors each year whose service activities make an impact on humanity. No more than one recipient is selected from a given district each year, and a person can receive the award only once.
A District committee will review nominations and submit ONE to Rotary International and the RI Board make final selections.
Nominations are open from the 1st to 31st October 2021 ……
Read more...
1. Rotary Youth Leadership Awards (RYLA) 2022
RYLA 2022 Applications are now open. The Club package has been sent to the Youth Director of your Club, however, please visit the web site as everything you need is on line.
2. RDU Monthly Theme - September - Together, We Learn
(Basic Education and Literacy Month)
Education fuels innovation and progress. That's why Rotary members encourage lifelong learning: exchanging ideas and inspiring generations of problem solvers. Learning together to explore what's possible – that's what People of Action do.
This is the month when Rotarians focus on the goal of strengthening the capacity of communities to support basic education and literacy, reduce gender disparity in education, and increase adult literacy. Whilst there are many programs within Rotary that promote teacher training, student mentoring and adult literacy, education also crosses into a plethora of other fields. Education is the power that can break many of the world's issues surrounding poverty, slavery and disease.
3. Rotary Zone 8 Virtual Conference
This year's Zone 8 Conference is all about sharing the wonderful impact of Rotary and the virtual conference is coming up quite soon. It is taking place on-line on the 11th & 12th September. For the program of keynote speakers and breakout sessions, READ MORE
2021 Virtual Conference Program HERE
To view a webinar about some of the research projects for ARH, click on the image to the left.
To view the webinar - Episode 50: Dr David
Hallford, click on the image above.
5. Christmas Puddings

The Rotary Club of Chatswood Sunrise lives on as its Pudding fundraising of previous years is on again. This year, however, it is a joint project of the Rotary Clubs of North Ryde, Chatswood/Roseville, Wahroonga, Pennant Hills and Turramurra!
6. ZOOM Latest News

As we are all using Zoom for Club meetings or social meetings, this messge from Zoom affects all of us.

"Beginning November 1, 2021, customers will be required to update their Zoom software to ensure it is no more than nine months behind the current version, at any given time. From that point on, users will be prompted to update their software when using the platform should their version fall behind this nine-month window. For example, if on November 1st the latest version of the Zoom Client was released in September 2021, customers who try to access Zoom services with a version prior to January 2021 will be prompted to update to a more recent version in order to access the platform. This change is in line with industry practices and designed to help ensure that Zoom users receive the latest Zoom features, as well as any privacy and security enhancements we make to the platform. To prepare for the new schedule, we recommend customers update to the latest release supported by their organization or at minimum software version 5.5.0, prior to November 1st. Starting in September, we will introduce a prompted update to help customers update to the latest version of the Zoom client. If you have prompted updates turned off for your organization, you will not see the prompt."
7. NEWSFLASH... The Big Red Bus has found a new home in western NSW.
Given the tourism downturn, the double decker was not the ideal vehicle for current operations.
We thank the generosity of Jason Cronshaw of Fantastic Aussie Tours over the last 18 months for the use of the bus.
Jason continues to run his business in the Blue Mountains.
Thanks also to driver Norm and Cheryl Kitto and Rotary logistics manager Lucian Keegel.
8. The Rotary Club of Greater Hills: Making a lasting difference in people's lives
Imagine being told by your doctor that you have a serious illness that will require ongoing treatment every 3 days for the rest of your life.
Now imagine that the only treatment available will require you to... READ MORE
9. Rotary International South Pacific and Philippines Office
Please update your records as to the RI Regional Office (Oceania) address. As of Monday, 6 September our new address will be:
Rotary International South Pacific and Philippines Office
Level 1, 25-1 Maitland Place, Norwest NSW 2153
PO Box 6985
Norwest NSW 2153
The phone numbers will stay the same. Mail will still be collected from our Post Box in Parramatta until early 2022 to ensure all correspondences sent to the old address are received.
10. Mentoring Men
"Mentoring Men" is a charity providing free one-on-one mentoring to men in our community who may be in need of a mentor. We have been in existence for just over 2 and a half years and currently have over 1,000 men engaged in the program from all around Australia. Men are matched together by a trained social worker employed by Mentoring Men and this is based on personal interests and geographical area of the men. We seek out and offer free mentor training to all men from all backgrounds. As a guest speaker, I am one of the volunteers and have been involved in 3 mentoring relationships since inception and have seen one man make great improvements to his life. There is tangible evidence that the Mentoring Men program is saving lives. Currently 7 men a day in Australia make the decision to end their life by suicide. For more information, please visit our website. Any club can reach out to me directly if they are interested in having me speak at one of their meetings.
Greg Smith – Community Engagement Volunteer
Wild poliovirus (WPV) is the most commonly known form of the poliovirus. However, there is another form of polio that can spread within communities: circulating vaccine-derived poliovirus, or cVDPV. While cVDPVs are rare, they have been increasing in recent years due to low immunization rates within communities. cVDPV type 2 (cVDPV2) are the most prevalent, with 959 cases occurring globally in 2020. Notably, since the African Region was declared to have interrupted transmission of the wild poliovirus in August 2020, cVDPV are now the only form of the poliovirus that affects the African Region. Now there is another remedy, nOPV2.
Click on each of the three images below for short animated movies about the polio vaccines currently used, vaccine-derived polio (as opposed to wild polio), and the new vaccine, nOPV2, designed to improve the vaccination process .
| | | |
| --- | --- | --- |
| The Two Polio Vaccines | Vaccine-derived polioviruses | |
Interplast has been very active during the pandemic, and together with our amazing volunteers we have continued to provide support in many different ways to our partners and patients across the Asia-Pacific region. During the COVID-19 pandemic, Interplast and its volunteers across Australia & New Zealand continue to provide life-changing care to patients. Interplast is providing virtual training and remote mentoring to...
A letter from
the Rotary Club of Penrith Valley
I am writing to you regarding a project that the Rotary Club of Penrith Valley has developed and begun to implement that will significantly assist schools in the remote, west and far western areas of New South Wales, named School in a Box.
The project has already had an impact in the Central West area of the State (Rotary District 9670) and one of the Schools in the Far West.The project is to provide ...
Read more...
WHAT IS TEACHER IN A BOX?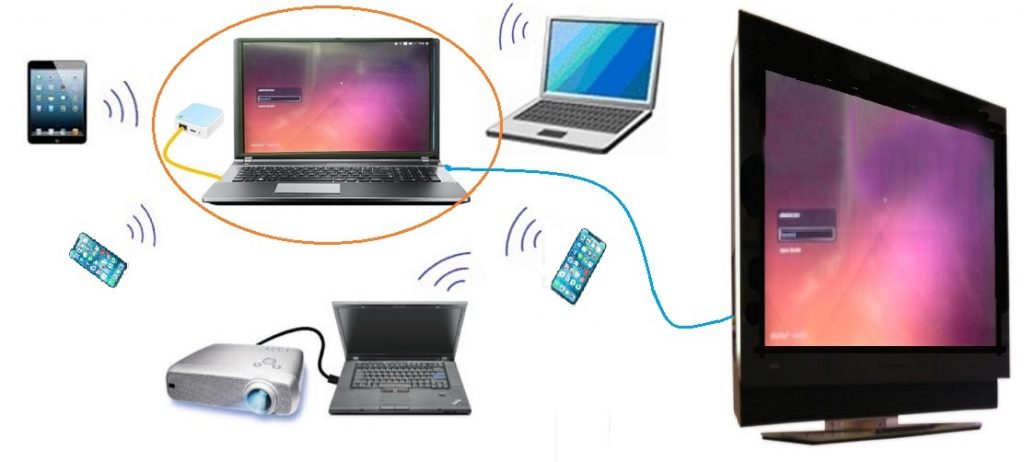 So you might be wondering what is a Teacher in a Box!
It is a huge interactive library of community and academic resources that can be accessed without internet. Yes, NO internet!!
In many rural villages in developing countries there is no internet and even in places where there is internet, the cost limits people's use. Teacher in a Box has a huge positive impact where there are limited teaching resources or teachers with limited training or education themselves. Our Teacher in a Box servers support self-paced learning as well as classroom teaching.
This RAWCS project was initiated by the Rotary Club of Brisbane Planetarium, but is currently supported by many Rotary Clubs in Australia, including the Rotary Club of Lower Blue Mountains.
The Teacher in a Box server (TIB Server) for short, is a pre-built laptop or desktop that contains several hundred gigabytes worth of educational content. Then we add a USB powered wireless router to each TIB server. Wireless routers are typically something that you would find in your home and allow your client devices such as iphones, tablets and laptops to connect and access the internet.
In our case we are replacing the internet with the TIB server.
The Rotary Club of Upper Blue Mountains
Our Club, as well as probably all of the other Clubs in NSW and Australia is in a hiatus mode as a result of the COVID virus. Therefore, we are unable to employ our usual successful fundraising programs. Yet, the need for money, since many in our community, have lost their jobs, has increased and not decreased. We were, and are still, suffering from lockdown blues and frustrated with our personal connections with each other now limited to online meetings.
We wanted to do something low-key that would benefit our local community particularly those suffering from isolation and loneliness. Bryan Bartlett is our Membership Director but also is the local Captain for the Salvation Army in Katoomba. He is at the coal-face in knowing the needs of our local community.
Read more...
Rotary Matters

Triple H 100.1 FM

On air Friday 3.00 pm - 4.00 pm
Radio is a powerful way to spread your Club stories. If your Club has a project, local or overseas, which would interest the wider general public, discuss it with Rotary Matters presenter Ian Stuart who will be glad to help spread the word. Ian.stuart@optusnet.com.au 0416 138 860
A Hand Up For People In Need
For this latest podcast, see "Read More"
Read more...